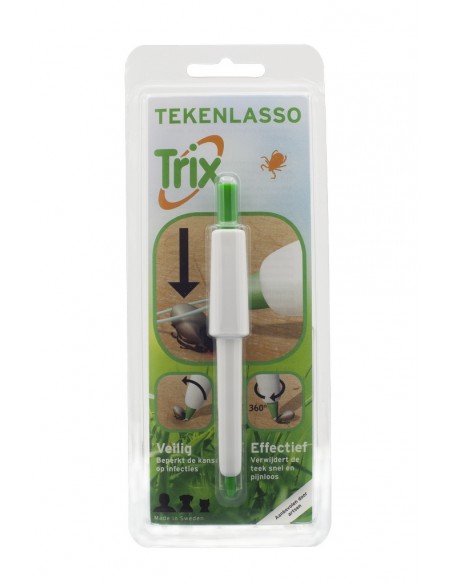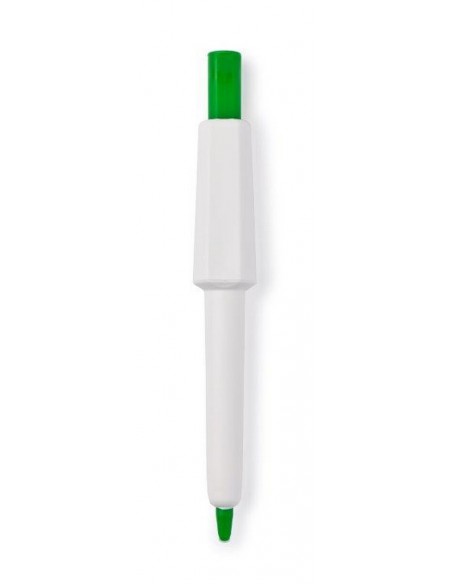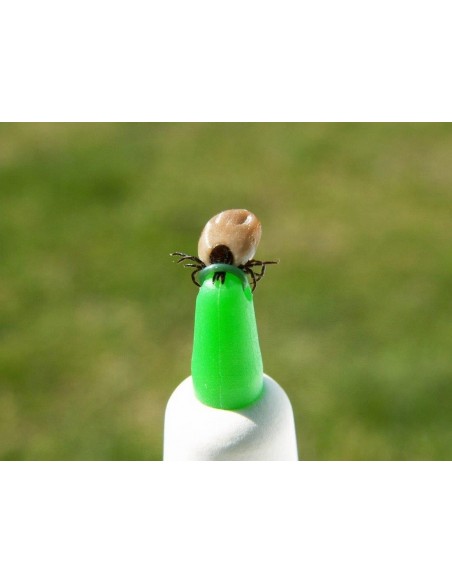 For pets and Humans. Lift, twist, and out - it really is as easy way for removing ticks.
Ticks! Don't you just hate 'em? And getting rid of them isn't the easiest of tasks. The Trix Tick remover may, however, be the answer. Manufactured by a Swedish company, the Trix Tick remover is a revolutionary product that makes removing ticks as easy as 1-2-3. Press the green button on top of the Trix to extend its patented noose and place it over the tick in a position as close to the skin as possible. Next, release the button and raise the Remover. Rotate the remover with your fingers for 1 turn, and simply lift the tick away! It's that easy! To kill the tick, thump the green point of the Remover gently against a solid object such as a table. Never use fire, as the Remover will melt and the tick may explode. The Trix Tick remover is safe, effective, fast and painless, and can be used on both animals and humans. Full instruction/advice leaflet enclosed.
Product information
Plastic
For an easy removal of ticks
Prevents dangerous disease transmission
The tick cannot vomit because of the strangling loop
The tick's head is removed, reducing the probability of infection
No risk of tearing out coat or pinching skin
Measurements: 11 cm.