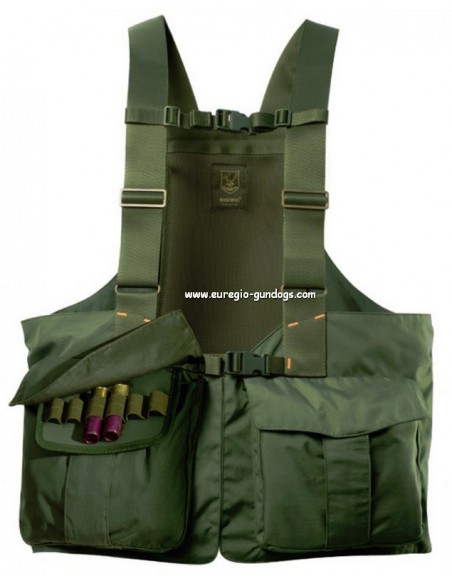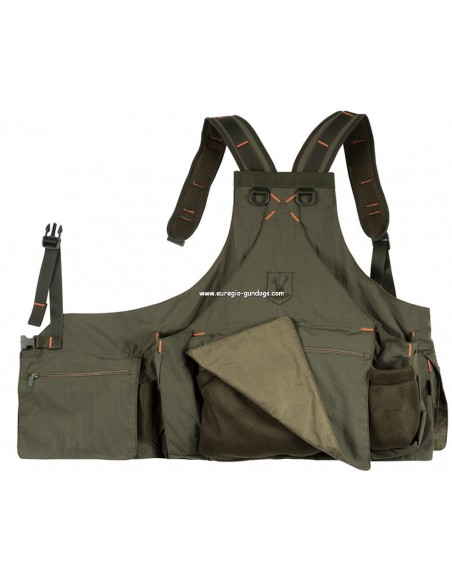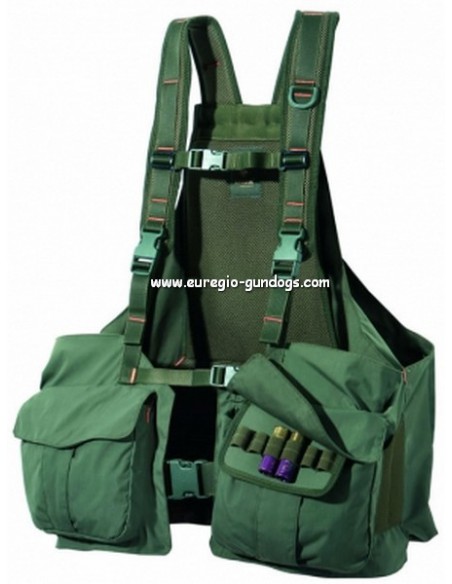 Exclusief dummy- jachtvest van Riserva praktisch voor de jacht en jachthondentraining. Het draagsysteem zorgt voor minder belasting voor de rug en zorgt voor ventilatie.
Dummy- jachtvest van Riserva is zéér exclusief praktisch voor de jacht en jachthondentraining.
Het jacht of dummy- jachtvest heeft een betere verdeling van de draaglast, de eenzijdige druk op een van de schouders behoort tot het verleden. Waardoor u meer bewegingsvrijheid heeft in het veld.
Daarnaast zorgt het rugventilatiesysteem ervoor dat transpiratie zo veel mogelijk wordt voorkomen.
Verstelbare buik en schoudergordels, waterdicht, eenvoudig te reinigen, bestendig tegen natte dummy´s, extra vakken voor het opbergen van munitie en papieren, magneet sluitingen.
De voorkant is voorzien van meerdere zakken voor het opbergen van kleine spullen zoals, jachtlijnen, alarmpistool of apporteer dummy´s. Als extra ventilerende vakken van gaas aan de zijkant voor het opbergen van drinksystemen. De achterkant is voorzien van twee jachtzakken waarvan ook een ventilerend van gaas voor het opbergen van dummy's, wild of regenkleding. Met als extra een signaal veiligheidsflap met magneetsluiting .
Materiaal: cordura licht
Gewicht: 1260 gram
Kleur: forrest groen
Customers who bought this product also bought:
Gundog Supplies
ACME 211.5
Acme dog Whistle 211,5. All colors available with the same price!