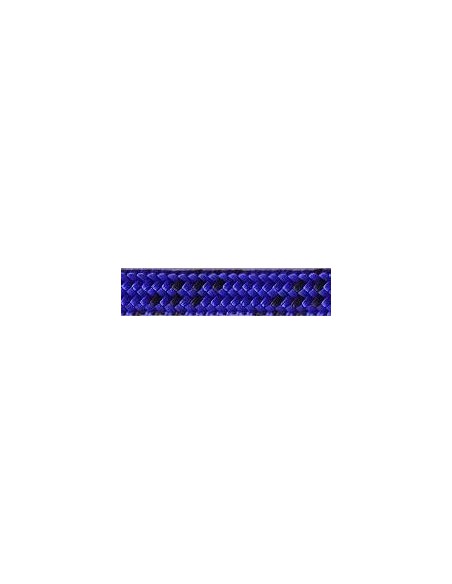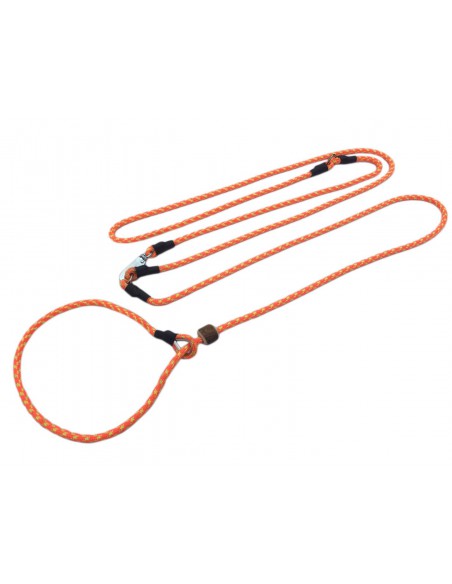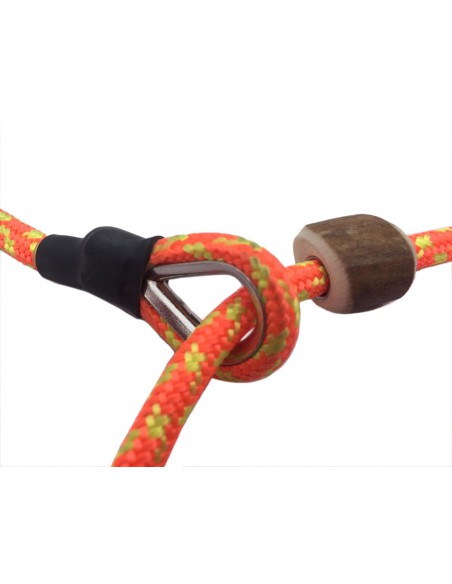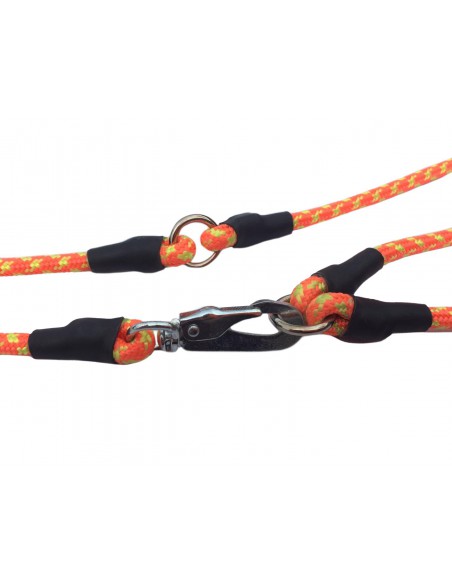 Hunting Leasches 6/3,0 with Carabiner
Moxon hunting leash around body of 6 mm thick and 3,0 meters long with special carbine closure.
This exclusive leash offers your dog sufficient freedom of movement and gives you free hands as a hunter or during sports (jogging). You can remove the leash with just one hand and your dog is immediately ready for use. The hunting line can be variably adjusted by hooking the special lobster clasp into the first or second ring. This gives them a long or a short leash that allows the dog more or less freedom of movement. Since the dog does not wear a collar, there is hardly any risk of injury when playing or working. An unexpected slip out is prevented by the horn stop.
The shoulder hunt line is light, smooth, extremely tear-resistant and fits in every pocket. Thanks to our color selection, you can choose a linen color that is subtle, unobtrusive or you always want to find your line quickly and therefore choose intensive colors.

The hunting line has a total length (including neck) of approx. 280 cm, a thickness of 6 millimeters. It is available in various lengths in the Euregio Gundog store. You can put together your lanyards individually according to length, color and thickness.
Length of the part around the body: approx. 112 cm
Length of the coupling piece: approx. 119 cm
Total length of the leash (including neck): approx. 300 cm
Thickness: 6 mm
Material: high-quality kernmantel cord
Carabiner: metal from Sweden
Customers who bought this product also bought: