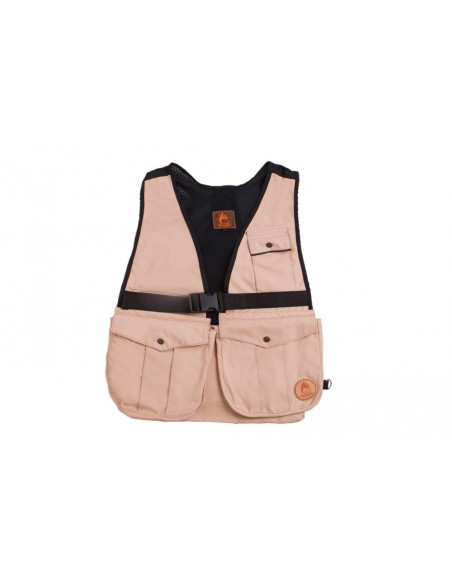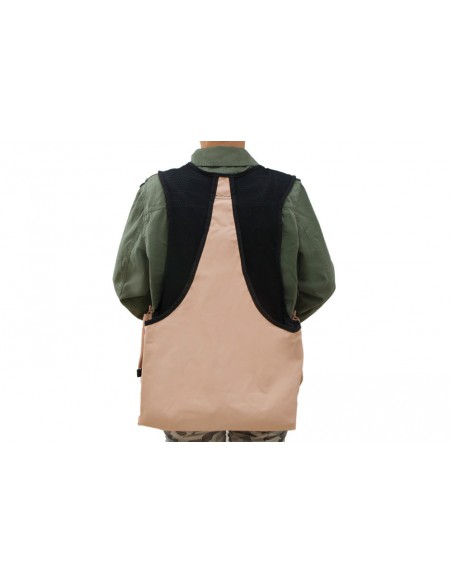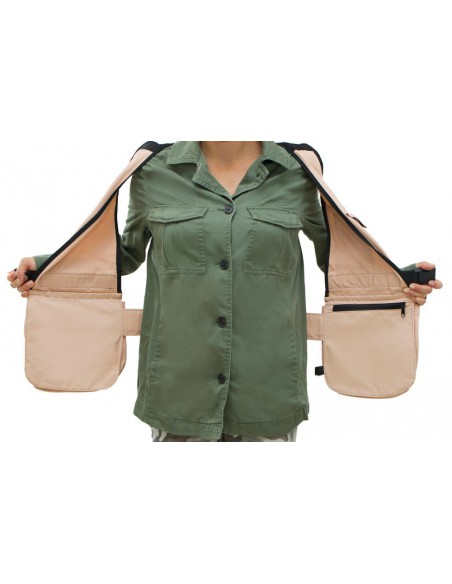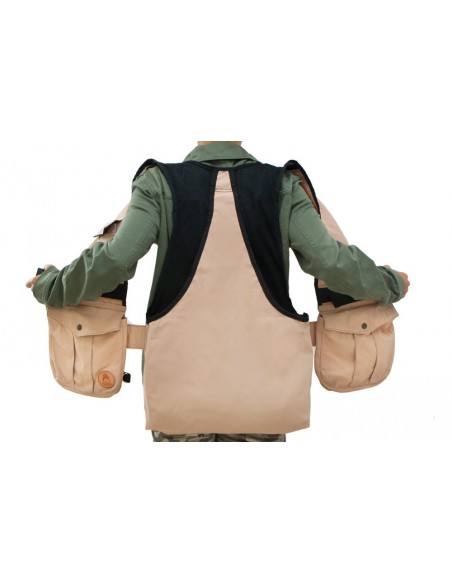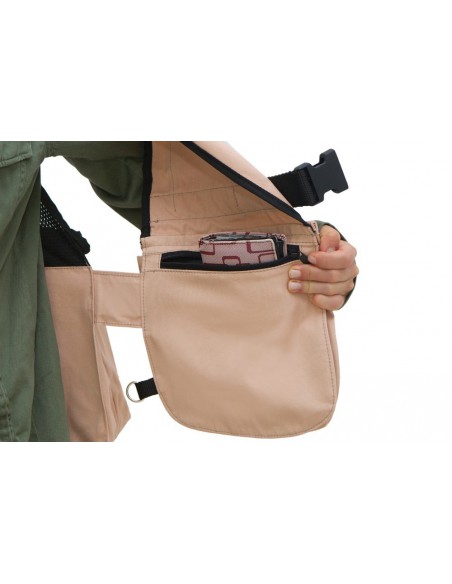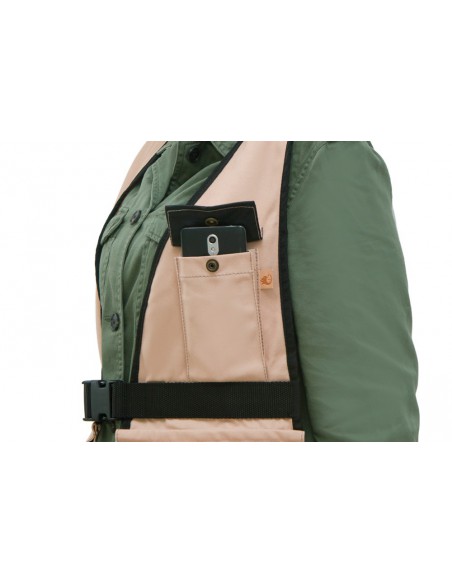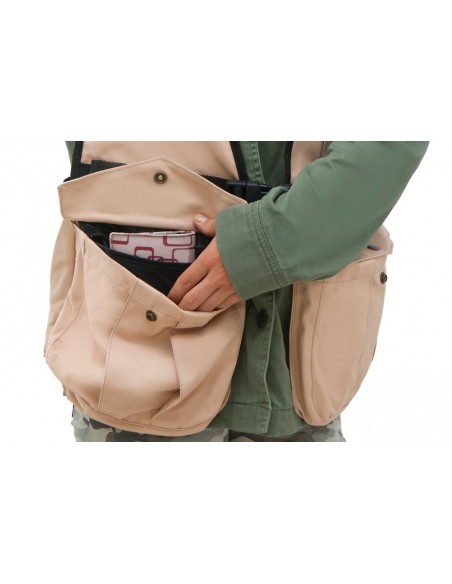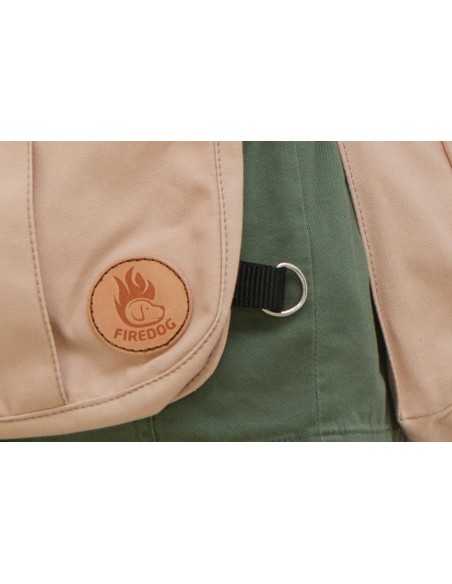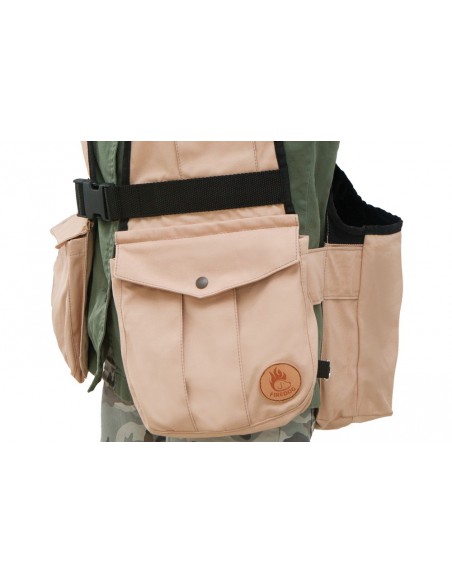 Firedog Hunter Air Vest Canvas
Firedog
Practical and high quality handmade dummy vest for hot hunting or training days
FIREDOG Hunter Air Vest is designed to provide maximum ventilation during hot days without loosing the comfort and function of the classic cotton Dummy vest Hunter.

The lightweight design of the vest provides optimum air circulation and makes it more suitable for hunting or training in very hot weather conditions. Back bag is made from waterproof material inside.

You can put easily 8-10 dummies in the back bag. The front side and the dummy pocket are made of the waxed cotton material and the back side of the vest is made of the mesh that is very light and comfortable for the handler. Two large front pockets provide enough space for other training tools and one small zipper pocket provides comfortable space for smaller things, such as phone, wallet or keys. On the left front pocket is a large zipper pocket inside, for wallet or important documents. In the small pocket with snap closure on the left chest you can easily put your cell phone. You can clip on the leash to the D-ring on the left pocket side.

Material:
100% cotton, back pocket inner lining made of 100% nylon with PU coating, PES mesh

Available in twocolours and 6 sizes:
XS - 80 - 98 cm waist circumference
S - 85 - 105 cm waist circumference
M - 95 - 112 cm waist circumference
L - 105 - 120 cm waist circumference
XL - 110 - 125 cm waist circumference
XXL - 120 - 135 cm waist circumference
Care instructions:
If the vest is wet after training, leave it to dry freely in air, not in direct sunlight. Usually you can just wipe it with a damp cloth, if it is too dirty you can hand wash at 30 °C.
To avoid a possible injury, check the status of your training equipment regularly, and if you find out any damage, do not use them.  Die Weste lässt sich auch mit einem feuchten Tuch abwischen oder per Handwäsche bei 30 Grad waschen. Um mögliche Verletzungen zu vermeiden, überprüfen Sie ihre Trainingsutensilien regelmäßig und verwenden Sie nicht, sollten Schäden vorhanden sein!
Customers who bought this product also bought:
Ideal for decoy of ducks and Gundog training.
Gundog Supplies
708.101 mag. 6
Magazine 6 and 10 shot(s) for Röhm RG 3.